Discover Our Digital Retailing Solutions Here at Moon Township Hyundai
Are you in the market for a new vehicle but don't have time in your busy schedule to visit a dealership? If this sounds like you, our Moon Township Hyundai dealership is proud to offer you a variety of digital retailing solutions that are designed to make buying your next car online in Wexford, PA, easier than ever before. Whether you're shopping from your office or the comfort of your home, Moon Township Hyundai makes it easy to purchase your next vehicle online in just a few easy steps. Not only that, but to make things even more convenient, we'll also deliver your new vehicle to your doorstep. Seems too good to be true? To help you understand further, let's explore the time-saving benefits of utilizing Moon Township Hyundai's digital retailing services.
Car-Shopping Made Simple
Nowadays, it's not uncommon for people to use the internet to handle all of their shopping needs. From food and groceries to books and heavy equipment, online shopping is becoming more commonplace because it saves shoppers time. Now, when you're shopping for your next car, you can do the same. Here at Moon Township Hyundai, our digital retailing tool allows you to complete every step of the car buying process from the comfort of your home, including valuing your trade-in, personalizing your payments, scheduling a test drive, protecting your vehicle, apply for financing, and reserving your vehicle.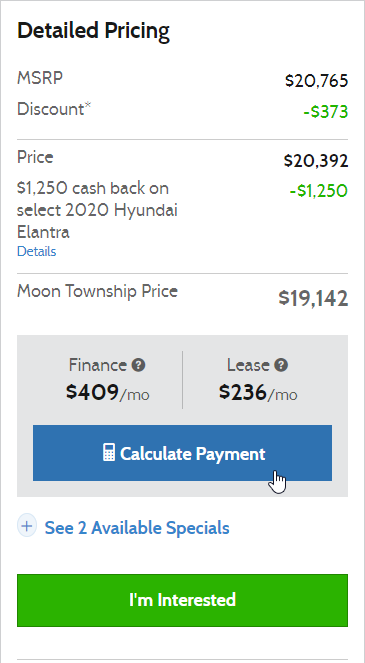 Your Journey Starts Here!